CHW Training Series- Lupus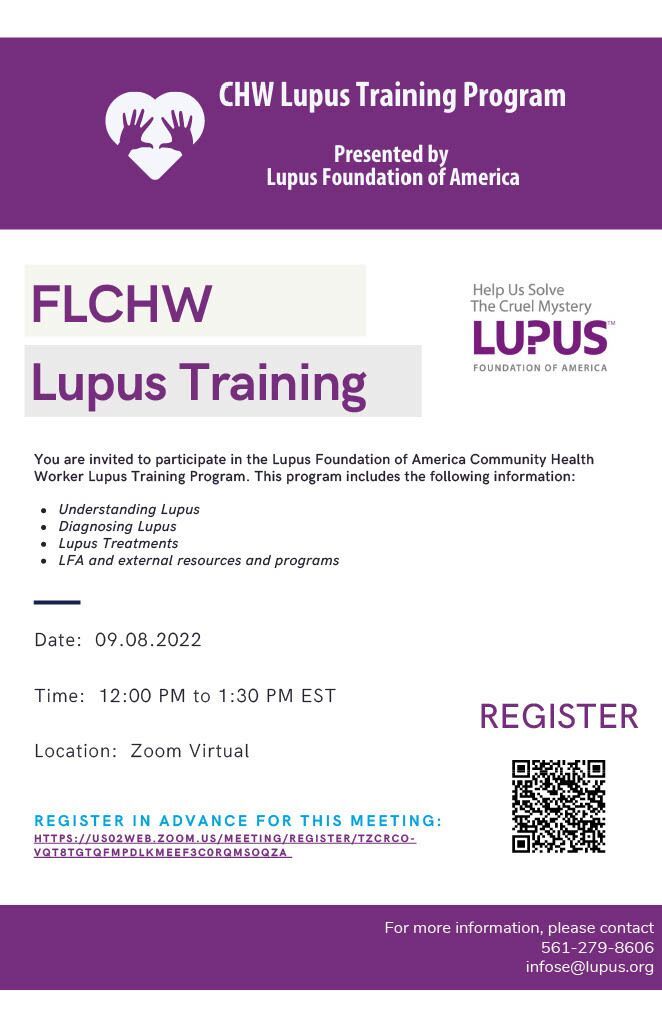 The CHW Certification Renewal cycle is right around the corner. Throughout the next couple of weeks, the Coalition will be working with its community partners to bring eligible continuing education training to assist our members with meeting this credentialing requirement.
The next training session will focus on Lupus! The training will take place on Thursday, September 8, 2022 from 12pm to 1:30pm! Don't miss this opportunity, register today at using the link listed below.
Remember to visit our website's calendar of events for other eligible training.
Location: Zoom (registration required)
Date: September 8, 2022
Time: 12-1:30pm ET
There is no cost to attend this program. Please register for this program by Monday, September 5.
To receive a Certificate of Completion of the LFA program, you will need to complete a pre and posttest.
The pretest link will be sent to you following registration and the posttest will be shared immediately following the training program. They will only take a few moments of your time.