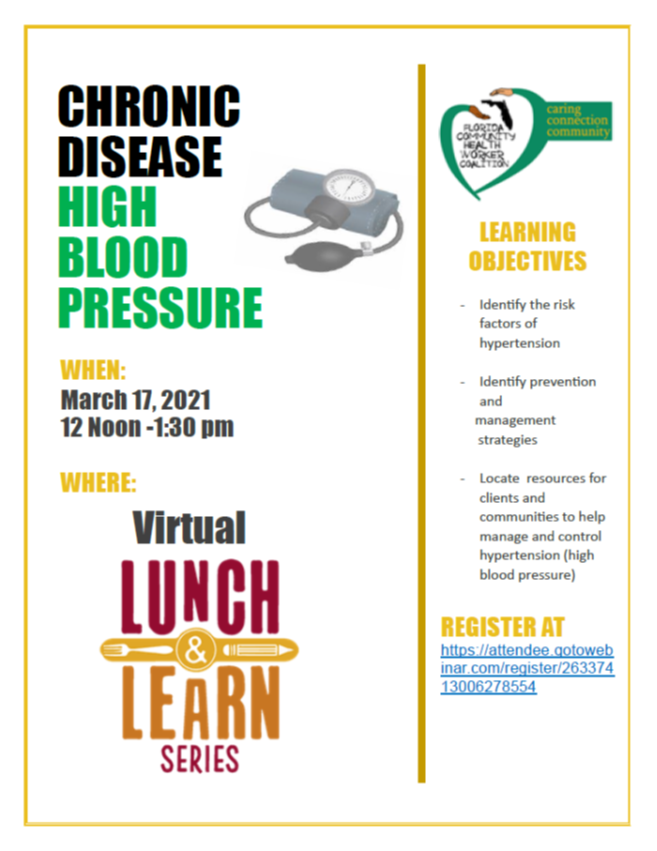 FDOH Community Health Worker Certification Training
FREE TRAINING!! Thinking about becoming a Certified Community Health Worker (CCHW) in the state of Florida?
The Florida Certification Board is offering the Certified Community Health Worker designation for all eligible applicants.
A CCHW is an entry-level credential for frontline health workers who are trusted in their communities and serve as a liaisons or intermediaries between health services and other providers to improve the quality and cultural relevance of services delivered. The FCB is allowing a "grandfathering period" for learners who completer the training prior to July 1, 2016 to be grandfathered This training plan is to assist learners with locating and recording documentation for your CCHW certification.
In order to qualify for the certification, applicants must have proof of a combination of specified work and/or volunteer experience, content specific training, and letters of recommendation. Applicants must provide formal, verifiable documentation to support each requirement.
Click the link below to access the FREE training on Florida's TRAIN.org
https://www.train.org/florida/training_plan/2601
Certification and Re-certification
Upcoming Training and Education Opportunities