CHWs and Chronic Disease Training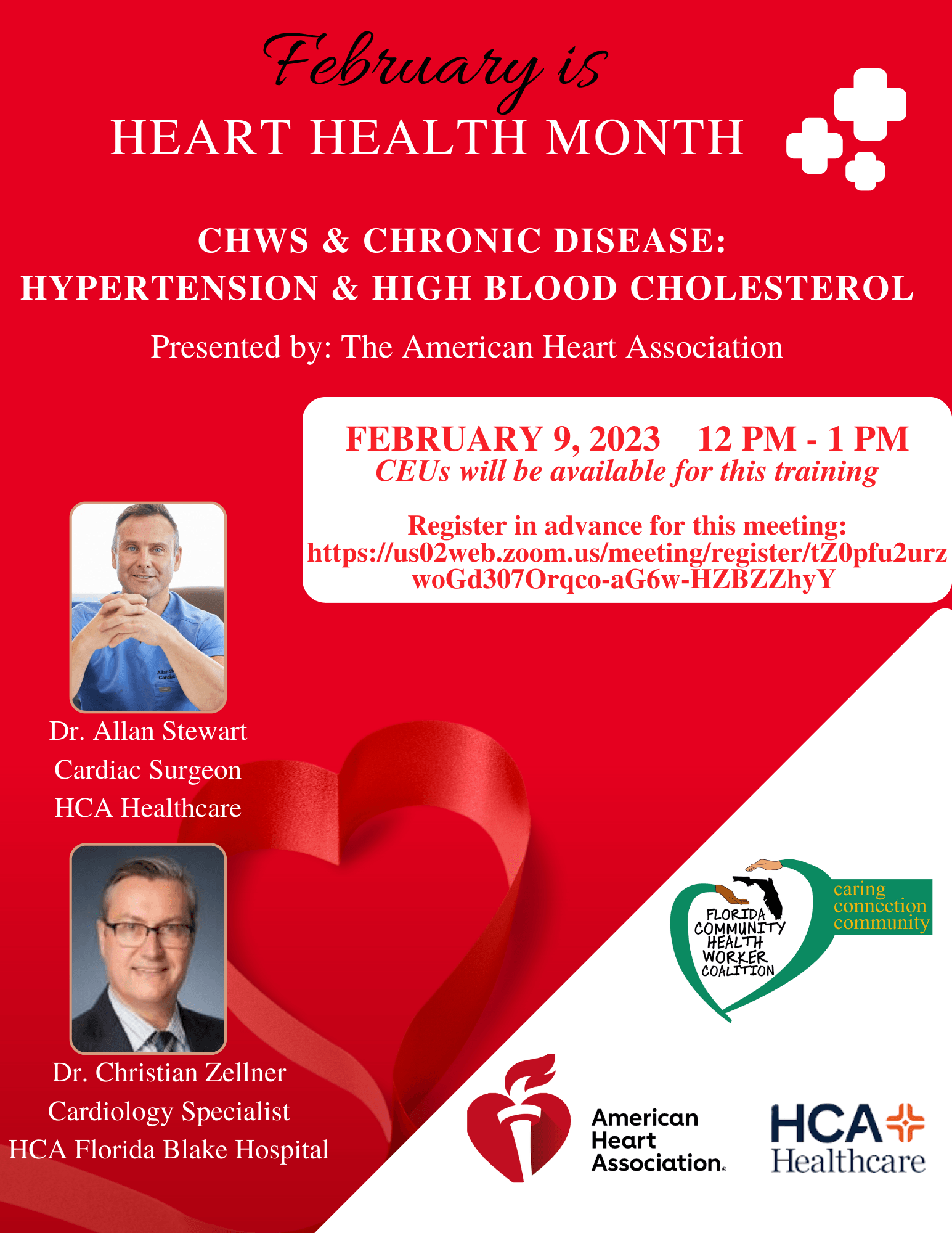 Each year, National Heart Health Month is observed in February. According to the World Health Organization (WHO), cardiovascular disease is the world's number one cause of death, killing over 17 million people every year. This is why awareness is paramount!
Join the Florida Community Health Worker Coalition as we partner with the American Heart Association for a very informative session focused on hypertension and high blood cholesterol!
CEUs will be available for attending this session!
Register by clicking the link below to be a part of and gain some valuable tools and resources that you can use to help educate community members on the importance of heart health!