Home Visiting Safety & Best Practices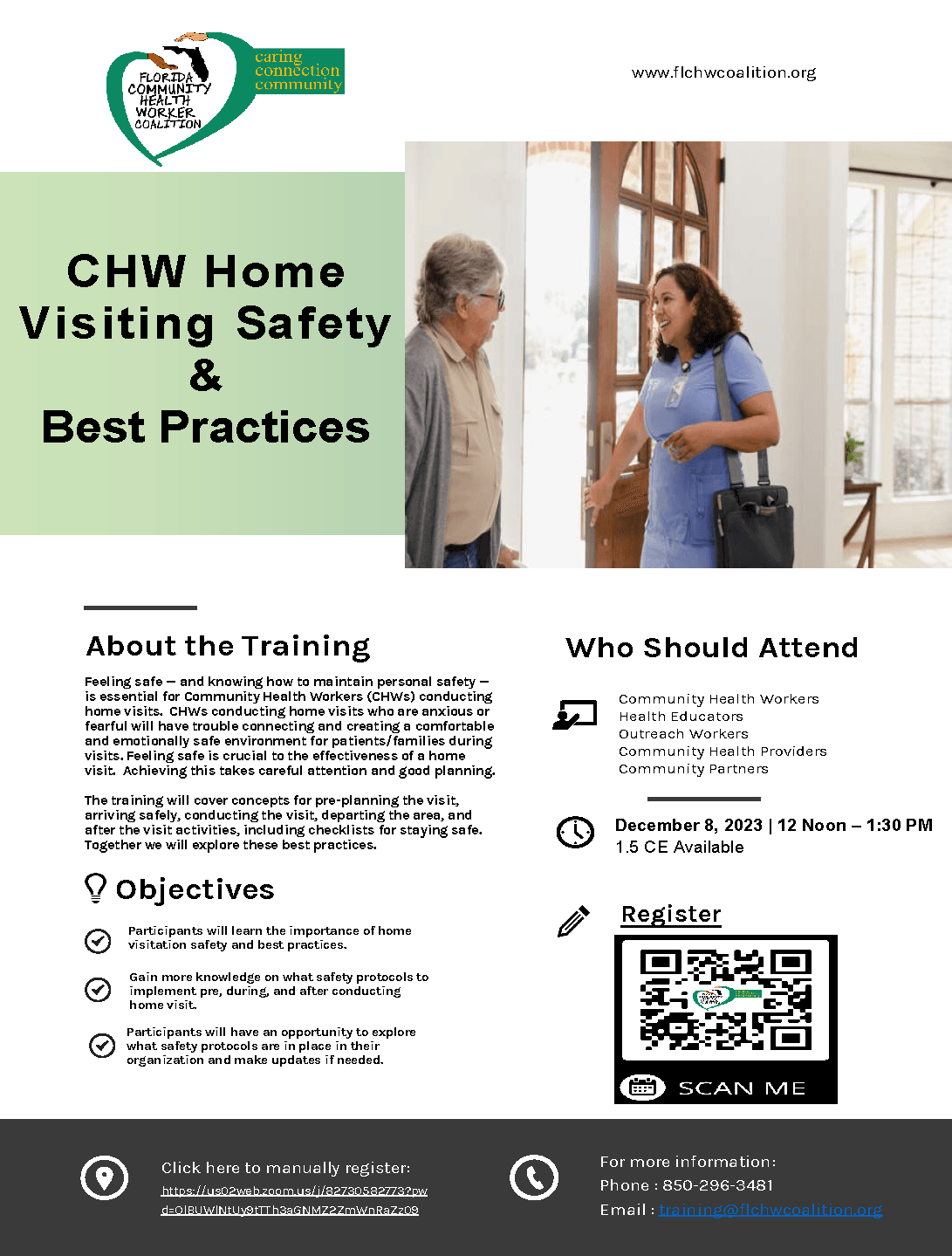 Feeling safe -- and knowing how to maintain your personal safety is essential to the work CHWs conducting home visits. CHW conducting home visits who are anxious or fearful will have trouble connecting and creating a comfortable and emotionally safe environment for patients/families during visit.
The training will cover concepts for pre-planning the visit, arriving safely, conducting the visit, department the area, and after the visit activities, including checklist for staying safe. Together we will explore these best practices.
Who Should Attend:
- Community Health Worker
-Community Health Advocates
-Outreach Workers
-Other auxiliary personnel