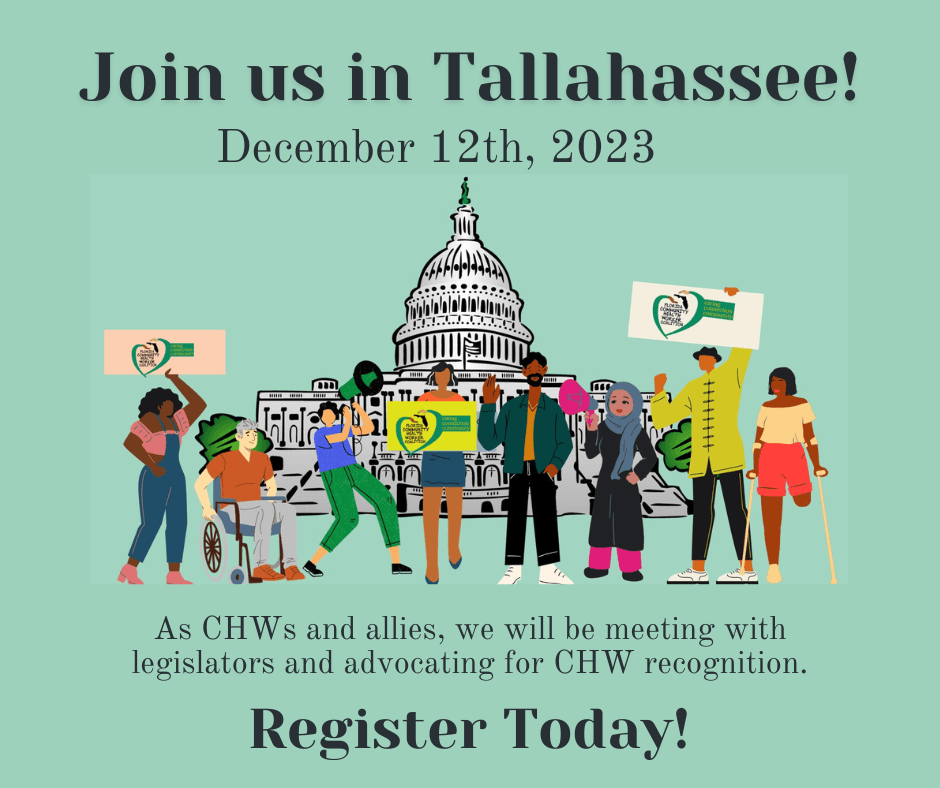 Join us for Florida CHW Advocacy Day at the Capitol
We need your stories, we need your voice, and we need you! Help make this grassroots advocacy day a success by connecting with legislators to educate them and heighten awareness of Community Health Workers (CHWs). Help us, by telling your story about how you impact the lives of individuals and families every day.
Lend your voice and join us in Tallahassee on December 12th to advocate for the Community Health Worker (CHW) profession. To register for the event, please click on the link: https://forms.gle/BNPoauesJpWa5vqo6. If you are in the Northwest, North Central, or Northeast Florida regions, please come out and support our CHWs.
Training will be provided. Participants in the Florida CHW Advocacy Day will be eligible for up to 4 CEs, and 4-hrs of volunteer work experience that can be used for the purpose of certification and credential renewal. For more information, please email us at flchwcoalition@gmail.com or contact our office at 850-296-3481. Please share this information within your networks.